Skittles is now synonymous with 'Giving the Rainbow' during Pride. For the past two years, the brand has celebrated Pride by giving up its iconic rainbow in favour of a rainbowless pack design. But for 2019, Skittles challenged us to come up with a refreshing new packaging design concept that would directly involve the LGBTQ+ community and take the Skittles Pride activation one step further.
Our Big Idea
We created a concept to collaborate with artists who identify as part of the community to create a collection of original, limited edition designs that celebrate Pride while staying true to Skittles' inclusive and positive brand message. We wanted to give the artists a potent platform on which to communicate what Pride means to them, in their signature styles.
The Artists
We were actively looking for ways to create a deeper connection with the LGBTQ+ community and saw art as being a great way to do this. That got us thinking about working with different artists to create a unique collection of limited edition pack designs.
Thomas Wolski
Thomas created a monochromatic pen drawing to represent the chaos and excitement of Pride.
thomaswolski.com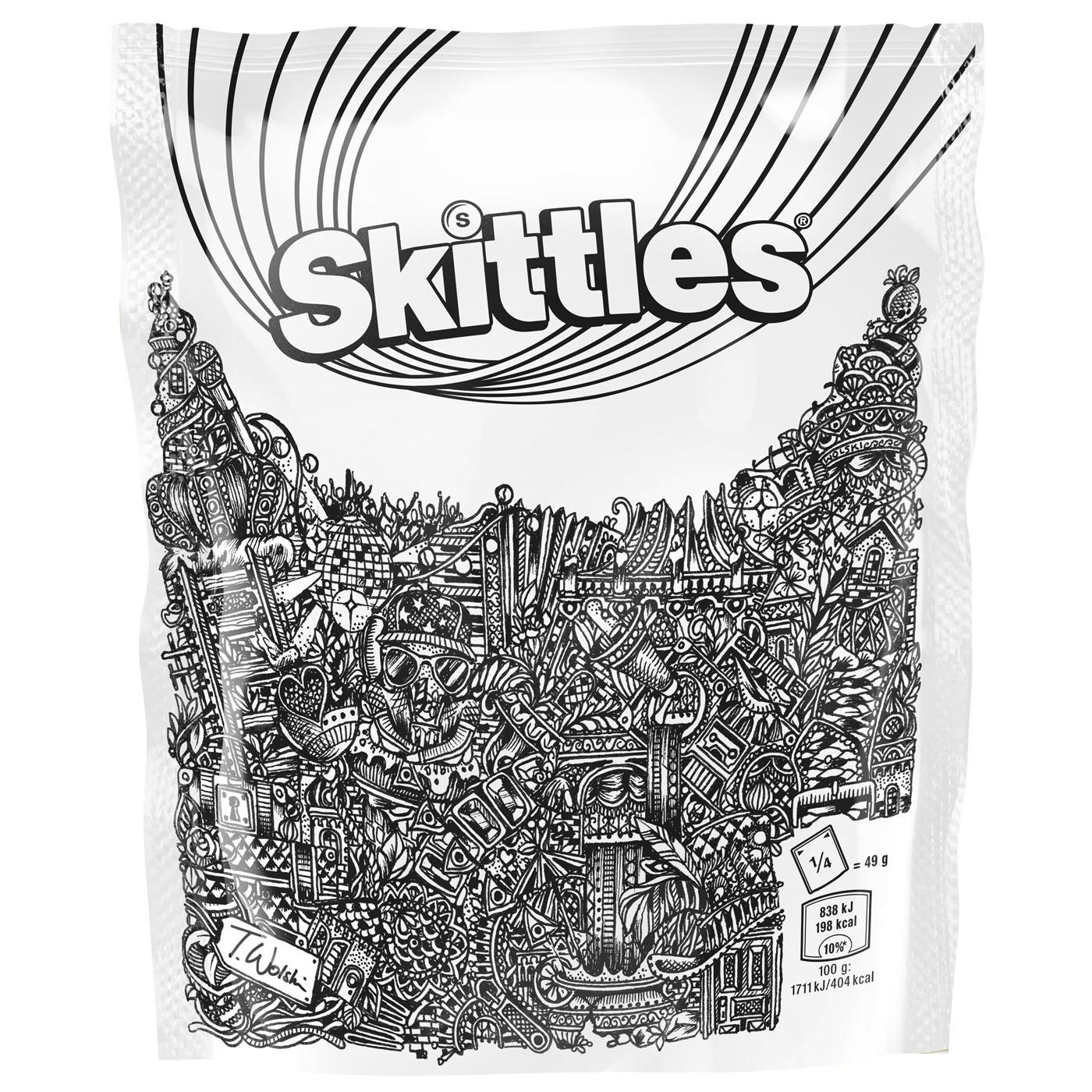 Fox Fisher
Fox's kissing creatures, hand-drawn on an iPad, depict love and respect for everyone.
foxfisher.com
Maia Boakye
Maia's digital illustration encapsulates the spirit and energy of Pride celebrations.
maiaboakye.com
The Result?
Limited edition Skittles Pride packs that capture the vibrancy and energy of Pride celebrations while celebrating the talents of artists from within the LGBTQ+ community. Not only do they have great stand-out on shelf, these packs provide a rich platform for supporting communications and have a unique story to tell.
Every pack sold raises money for Switchboard, the LGBT+ helpline.