Creating a category-changing visual identity for plant-based gelato brand Gigi.
Looking to carve a new healthy niche in the crowded ice cream category, challenger brand Gigi was in need of a packaging design that set it apart from the competition.
We developed a unique visual identity that positioned Gigi as a genuine category-changing product, communicating both its health benefits and gelato-like texture. Hand-painted watercolour illustrations pay homage to the natural plant-based ingredients while a confident brand identity and pack design architecture combine to create a strong presence in-store.
Following a successful launch in the top four national retailers across the Netherlands, Gigi is expanding globally, with a wider European and UK rollout planned later this year.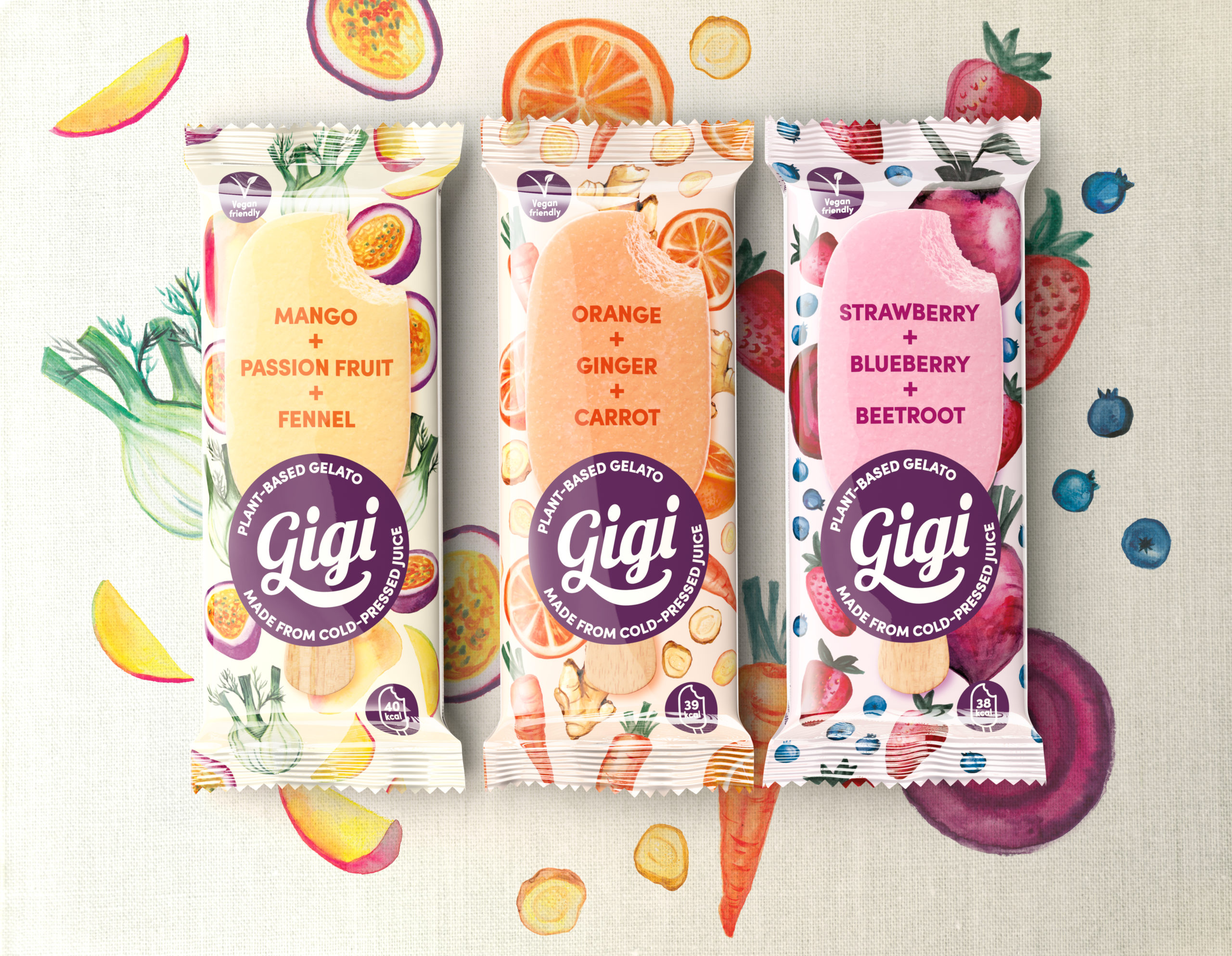 "Straight Forward Design's global brand and marketing expertise has been invaluable in helping us negotiate a big, complicated sector. We're a start-up with a vision and the agency's insights and packaging design knowledge has been priceless."
Zeno Tosoni
Founder and CEO, Gigi