Creating a nutritious snacking brand to improve the lives of Indian

children.
Mars Edge partner with leading worldwide organisations to solve global nutritional challenges. In partnership with Tata Trusts, they identified a nutritional gap in Indian school age children and developed a product rich in protein and micronutrients to address it.
They came to us with a challenge. To create a nutritious healthy snacking brand for children that would appeal universally to Indian mothers – a segment that covered 22 different languages, varying levels of literacy and broad cultural differences that created divergent responses to design cues.
We created a powerful brand that places mothers nurture at its heart, using the name to create a logo containing a mother and child holding hands. A visual metaphor that can be understood by all and utilised off-pack to further brand message and recognition.
Newly launched into the Indian market, our brand creation for GoMo Dal Crunchies establishes the product as a safe nutritious offering with the potential to transform the lives of Indian children.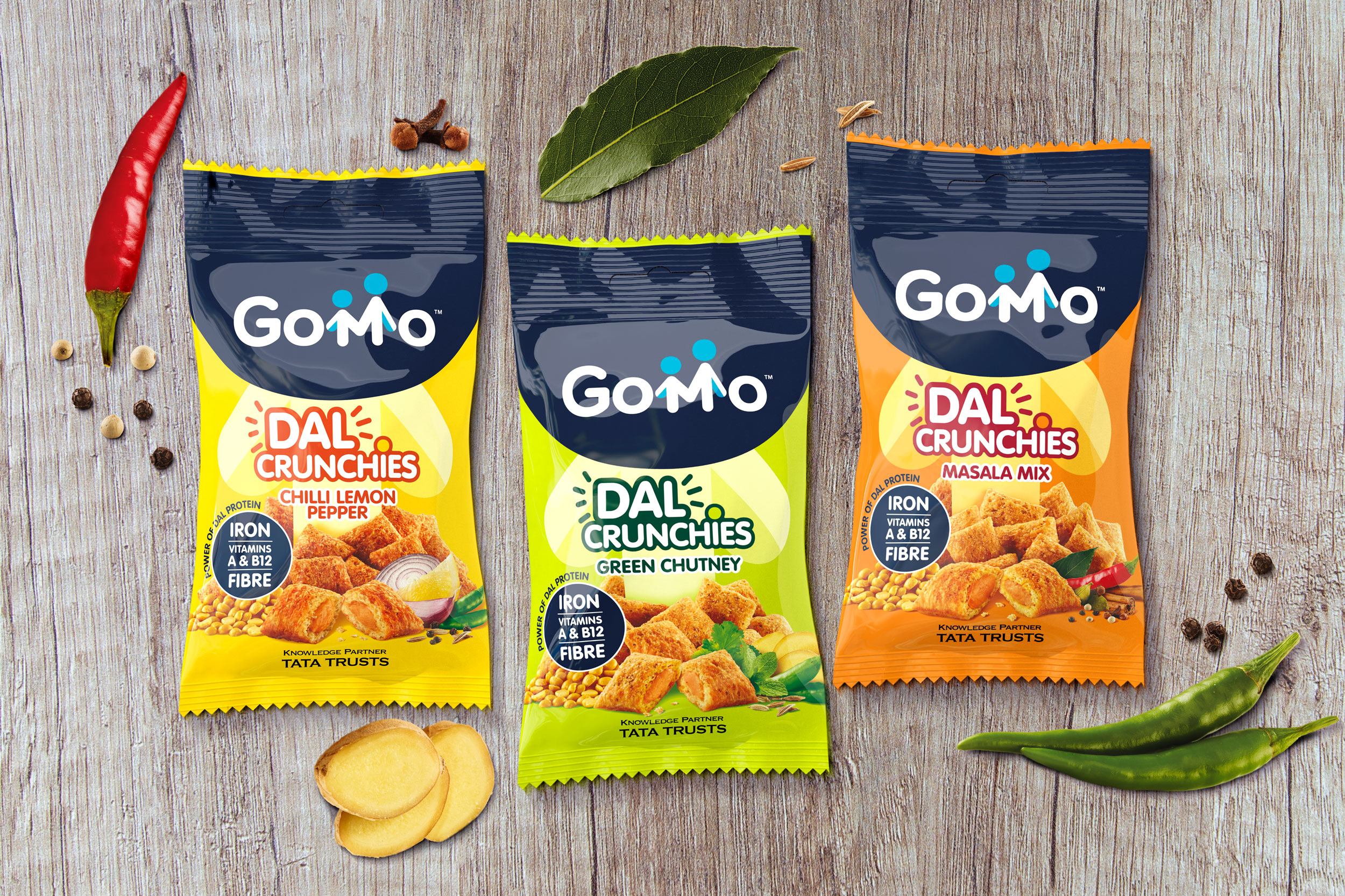 "This affordable, nutritious product has been created to help nourish school-going children, empowering them to live fuller lives. Straight Forward Design really grasped that, and delved deep to truly understand what a huge and diverse market we're dealing with. The team has delivered a brand that appeals on so many levels to Indian mums."
Megha Mehta
Senior Brand Manager, Mars Edge