A dream for any agency is developing a true brand partnership. One where there is the  opportunity to delve into an entire brand estate, to influence solutions across consumer and non-consumer facing touch points. The chance to really deliver 360 solutions.
We've been fortunate to partner with the Skittles brand in this capacity. A partnership that started at the very core – the brand manifesto and reaches across the globe.
Brand Manifesto 
Brands need sandpits to play in and rules to follow. In the case of Skittles, they needed a manifesto. A manifesto to inspire, to stimulate conversation and provoke creative excellence. We created a brand book fit for this iconic confectionary brand.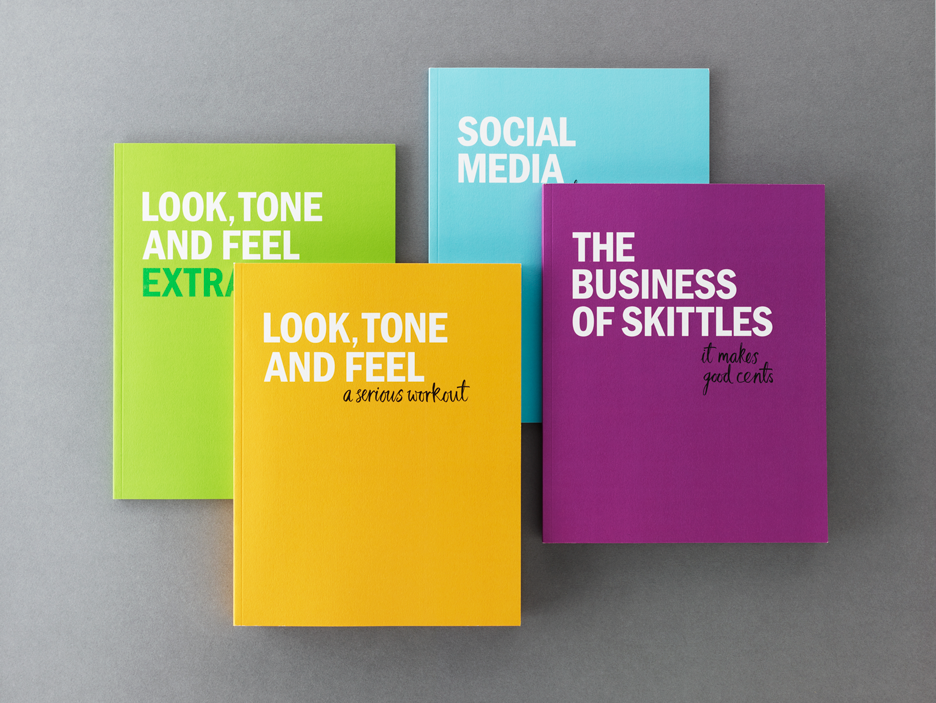 Packaging
Packaging design has 'the least' within the marketing mix. The least space, the least attention and the least time. But for FMCG brands it is also the primary physical manifestation of the brand. We embrace the challenge that this brings, to hero the brand, create ownable ideas and establish design architectures for growth.
Limited Edition
While the rest of the community covers itself in rainbows and dances in the street, Skittles strips down to the bare essentials and gives up its rainbow for one that matters more. Skittles Pride.
In-store Activation
We take a brand first approach. Strong use of distinctive assets create immediate brand recognition with consistent application across materials.
Social
A little 6 second gift in the palm of your hand. What's not to like?
"Together we have created some of the best brand tools in the business. Work that has inspired other agencies and marketers around the world to live and love this brand like we do. You have raised the bar Straight Forward and for that we thank you." 
Skittles Global Brand Team