Who would have thought that a global pandemic could make global brand owners so much more nimble?
Many sectors have had to adapt to the changing realities of a COVID-19 world, and CPGs have faced particularly acute challenges. For example, with online sales soaring (the proportion spent online soared to a record 33.4%, according to the Office for National Statistics), CPGs have finally had to address their ecommerce offerings and omnichannel approach.
But what really struck us over the past months is that some multinational corporates, faced with the unique impact of the coronavirus on their business, have embraced insight-led ideas in a swift and effective way. What previously would have taken at least 12 months, can now be done in under three.
One of our key clients, Mars, set the bar particularly high with a quick turnaround campaign for its Wrigley Extra brand. It took agency-driven insight in May and rolled out a fully formed campaign at the end of July.
Driven by agency-led insight
So how did this come about? The chewing gum category in confectionary faced an obvious disadvantage with the advent of lockdown in March. Fewer people in shops and passing tills meant fewer of those impulse buys that products like gum relies on.
However, the category was also handed a unique opportunity, as gum is the perfect product to help COVID-weary consumers. With mask-wearing becoming increasingly ubiquitous, the raison d'être for gum has amplified. After all, who wants to breathe their own stale mask-breath? Zoom calls also mean increased gum demand, as users combat dry mouth due to never-ending chats.
Our long-standing relationship with Mars, and our deep understanding of their teams and their needs, means we can act far quicker in response to shifts in the market. It allows us to combine such timely and meaningful insight with the development of solutions far more effectively.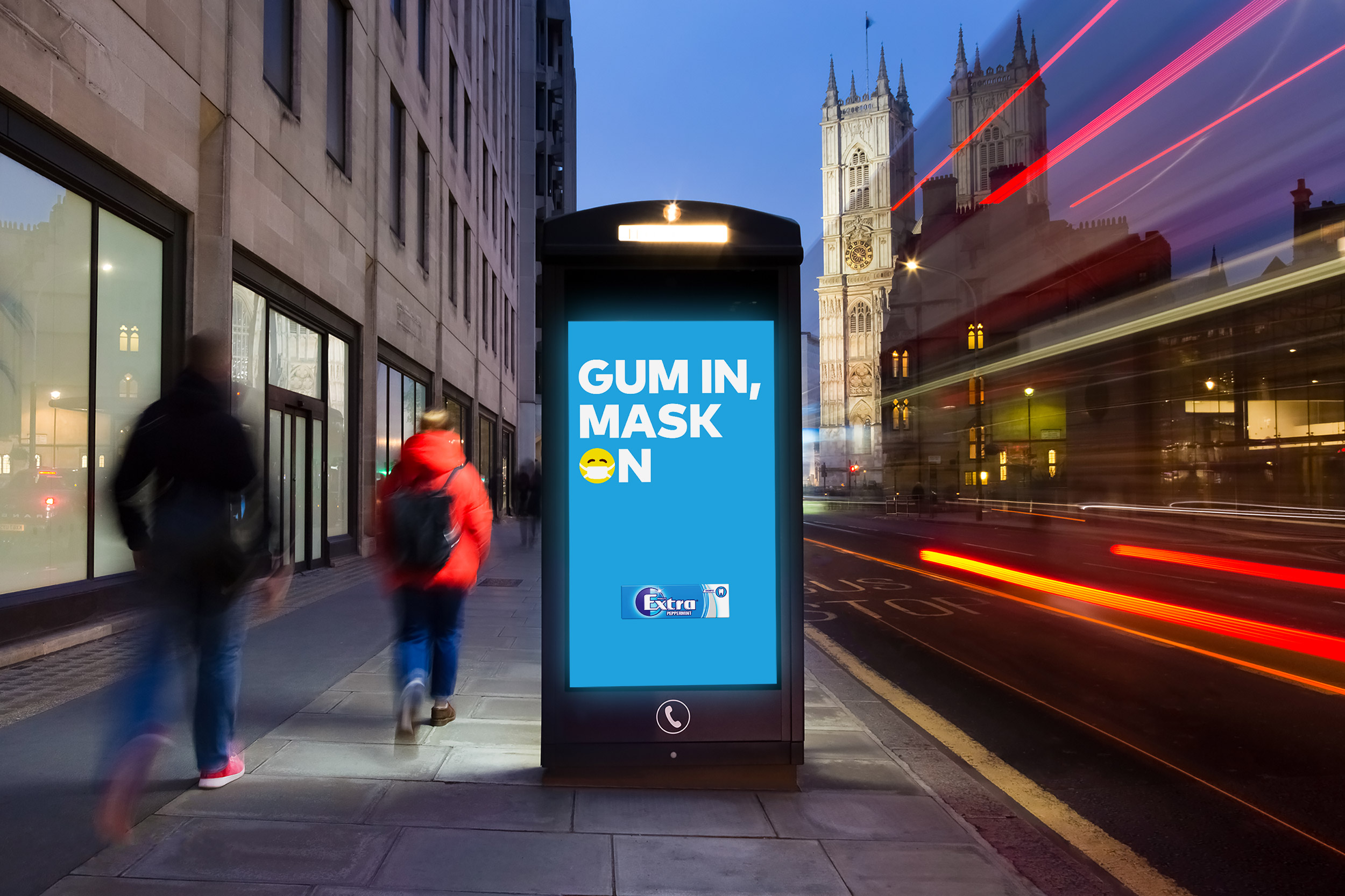 Full speed ahead
With close collaboration between Straight Forward and the client at every step, we created a European toolkit with full assets and fantastically crafted messaging by stellar copywriter Nigel Roberts – it is currently being rolled out across the UK.
It is hugely helpful that in today's environment, corporates can respond more quickly than before – and it highlights the importance for us an agency to encourage such collaboration. It is an approach we look to nurture with all our clients, whatever their size.
The nimble way in Mars collaborated to roll out the campaign was impressive. We always feel fortunate to count Mars as a client. But having an international organisation that is driven by insight, open to ideas and can be agile as a client is every agency's dream.
This decisiveness may have been triggered by the unique market alignment due to a global pandemic, but it is testament to what is possible – and should be an approach that will last well beyond the current crisis.
Mike Foster, Founder & Creative Director – Straight Forward Design